Pupil Wellbeing at Auriol
Auriol Junior School is a nurturing school that supports and develops the wellbeing of all pupils. There are effective provisions and interventions to support pupils to manage their social, emotional and mental health needs and promote their emotional wellbeing.
We operate an open door policy and have developed well-established parent/carer and school relationships. The Senior Leadership team and the SENDCO (special education needs co-ordinator) are available to raise any concerns impacting pupil's wellbeing. In addition, all teachers are available to discuss any concerns.
Wellbeing is also monitored using a children's survey, all pupil's wellbeing and attitudes towards their learning are analysed and pupils of concern are identified. Pupil's wellbeing is also discussed during Pupil Progress Meetings and SEND review meetings.
Provision and interventions to support and develop pupil's wellbeing are secure and well established within the setting. We deliver a comprehensive response to pupil's individual needs using a graduated approach.


Staff Wellbeing at Auriol
Auriol Primary School recognises that the staff are their most important resource and are to be valued, supported and encouraged to develop personally and professionally within a learning and caring community. There is a relationship between healthier more positive staff, pupil achievement and school improvement.
The Pig Of Happiness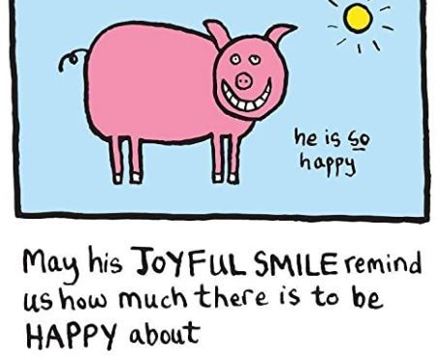 Edward Monkton