School Uniform
| Winter | Summer |
| --- | --- |
| Grey, knee-length skirt with grey/black tights or socks | Blue/white checked dress with white socks |
| Grey trousers with grey/black socks | Grey trousers/shorts/skirt with grey/black socks |
| Sweatshirt or cardigan (with school logo) | Sweatshirt or cardigan (with school logo) |
| White shirt or polo shirt | White shirt or polo shirt |
| Black school shoes (no trainers) | Black school shoes (no trainers) |
The following items are the only required branded items: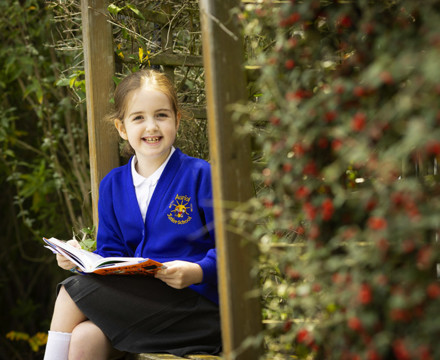 School Cardigan or Jumper
PE T-shirt
PE Jumper
All other items, providing they are the same colour and shade as those advertised on https://www.schoolwearinc.co.uk/, can be purchased from any shop.
The Auriol uniform and rucksack are compulsory for all children in Years 3 - 6. During the Summer term, children should have a sun hat in school at all times (this does not need to be Auriol colours).

Purchasing
Uniform can be purchased online at https://www.schoolwearinc.co.uk/school/auriol-junior-school/

Jewellery
A watch may be worn. One pair of stud earrings may be worn but must be removed for PE. If your child is unable to remove their own earrings, please remove them before school on PE days otherwise your child will not be able to participate in the practical lesson.
Please find our Uniform Expectations below. Uniform Expectations .